Wet and cool weekend in the books!
August 19th, 2012 at 10:21 pm by
David Mazza
under
Weather
Wow, what a difference a few days makes.  Late last week we were riding a nice 11 day streak of 100+ degree heat.  Then a big dip in the upper level patter, a weak cold front, and some rain came our way.  High temps stayed below 90 on Saturday at Camp Mabry after some early afternoon showers and thunderstorms brought more than an inch of rainfall.  Out at ABIA we did not receive as much rainfall in the afternoon, so high temps climbed into the low 90s.  However, yesterday evening and into the overnight hours mother nature played catch-up.  Some areas saw upwards of 3″ of additional rainfall last night. We officially set a record yesterday at the airport for rainfall for August 18th with 2.83″.  The CoCoRaHS observer network showed some really impressive totals from 7a Saturday to 7a Sunday morning.  The highest total coming in a few miles north of Georgetown at just shy of half a foot (5.82″)!   Below are the CoCoRaHS observer network 24 hour rainfall totals ending at 7am this morning.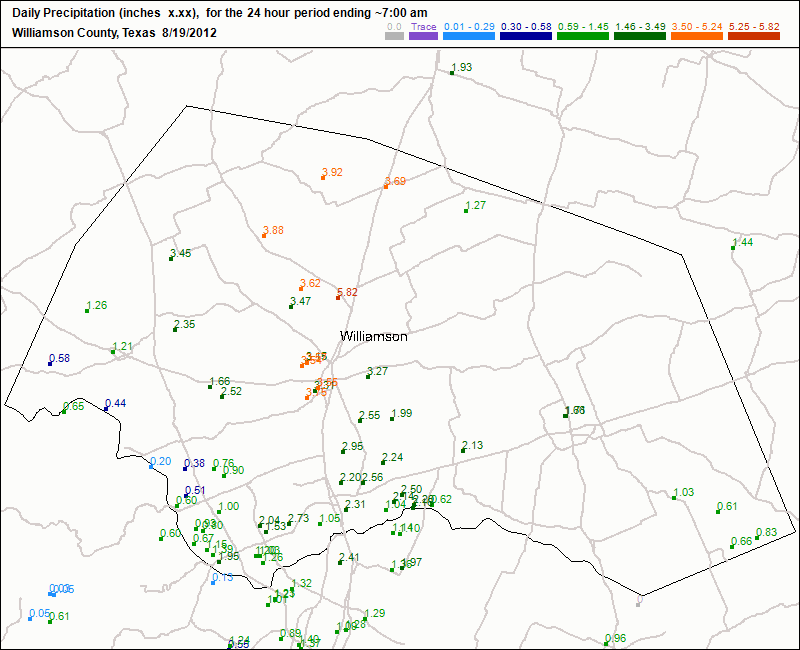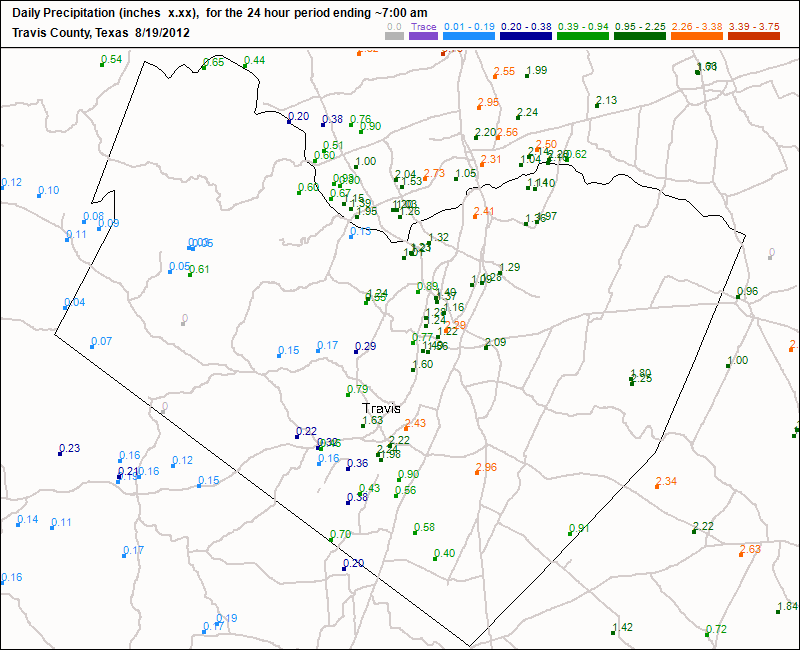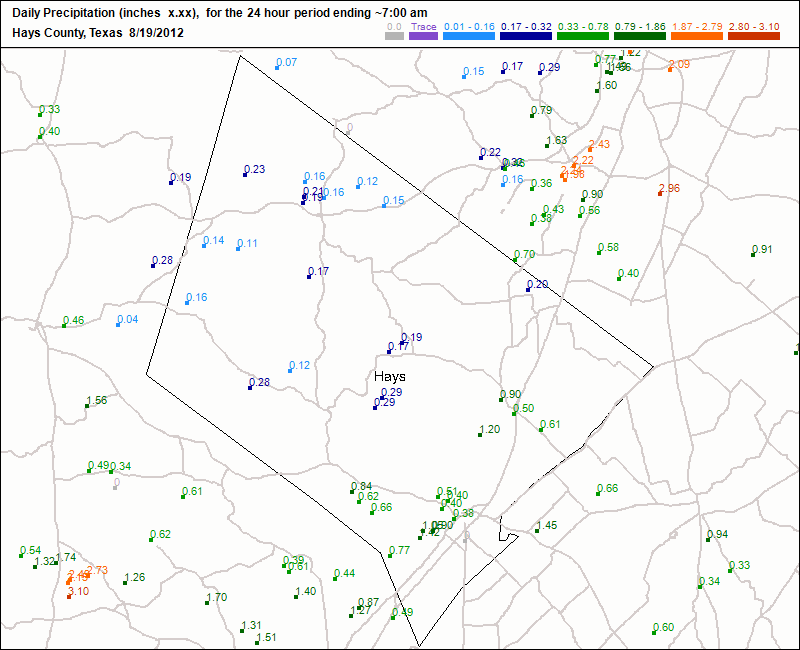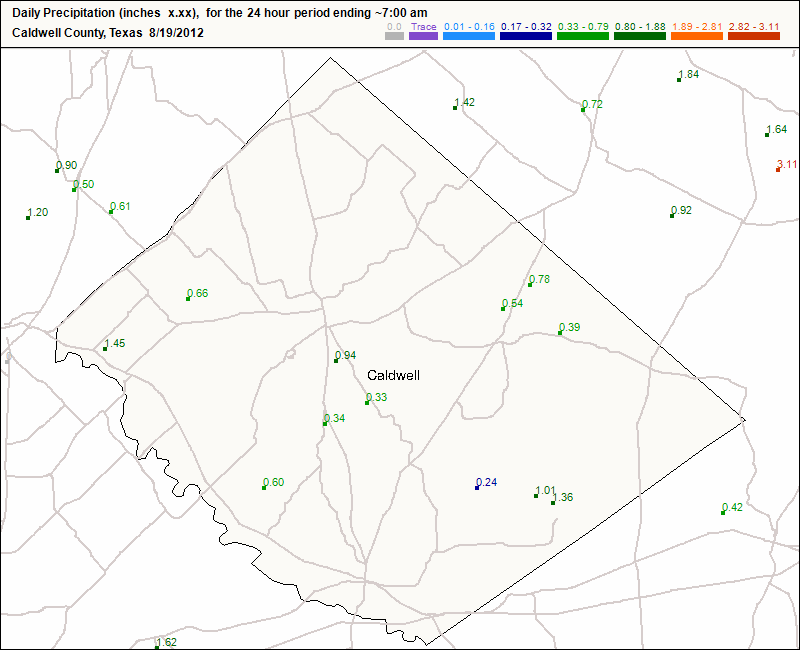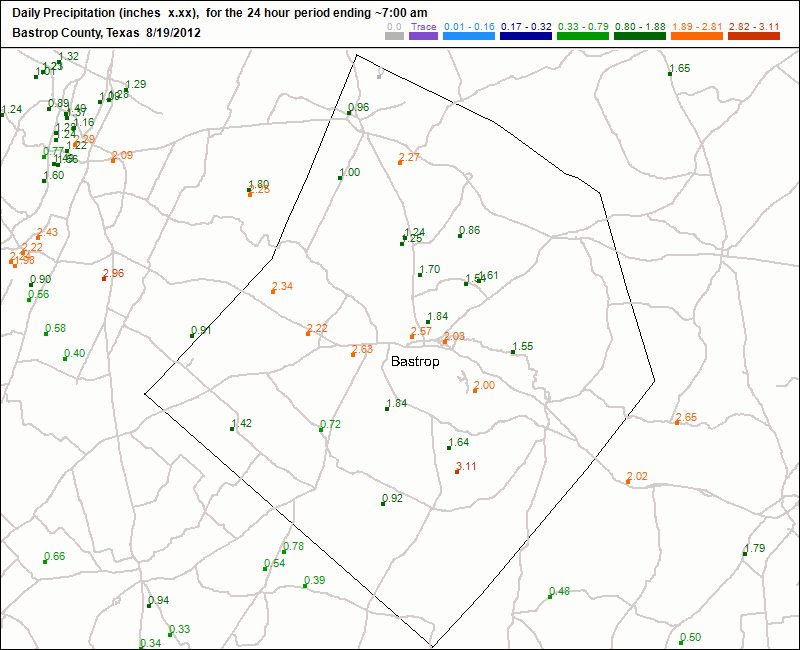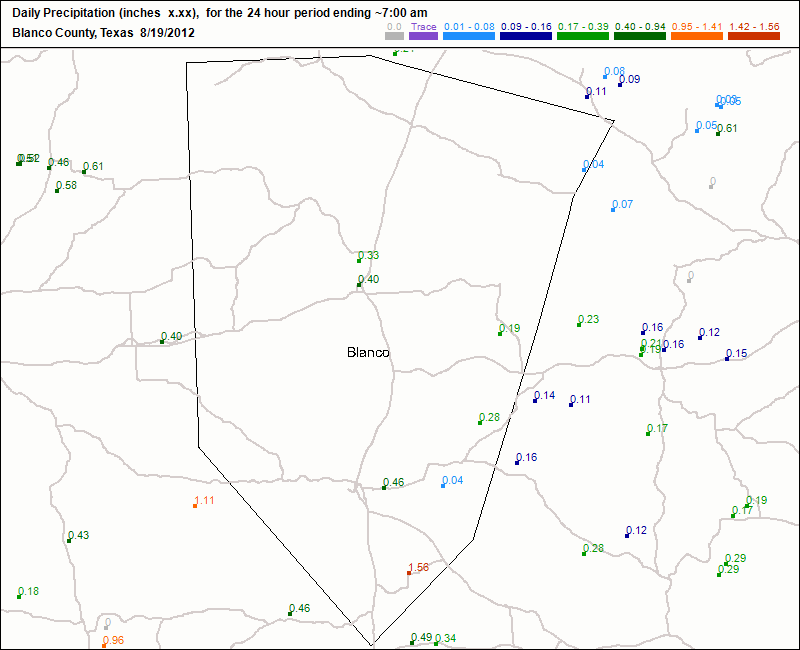 The good news about this weekend's rainfall is that we picked up nearly 1″ of rainfall around Lake Buchanan, and the rivers leading into the Highland Lakes saw many areas with 1″ or more of rainfall as well. This probably won't make a big dent in our deficits at Lake Buchanan and Lake Travis, but should slow the decline down for a bit. Again, this is another big rain system that fell just east of the Highland Lakes.
Below are the 48hour (weekend) rainfall reports from the LCRA stations in the area. (click on them to enlarge)